Encontre Universidades Internacionais em nosso Evento Online
Converse em particular com universidades internacionais, faculdades e organizações governamentais ao redor do mundo e tire todas as suas dúvidas.

Participe do nosso próximo evento e torne realidade o seu sonho de estudar fora!

REGISTRE-SE
Uma feira de intercâmbio virtual exclusiva para estudantes brasileiros, o Talk Global Study ajudará você a realizar seu sonho de estudar no exterior!
11 de Março, 2021
Quinta-feira, das 16:00 às 20:00hs
O que acontece durante o evento?
Bate-papo interativo
Converse ao vivo por texto, áudio e chamadas de vídeo.
Seminários
Participe de seminários ao vivo.
Do Brasil para o Mundo
Conheça universidades e faculdades de até 30 países
Explore todas as opções
Explore todas as opções desde cursos rápidos até doutorado.
Por que você deveria participar?
Converse em Particular – por vídeo, áudio ou mensagem de texto - com a equipe de admissões de universidades e Escolas de Administração ao redor do mundo.
Oportunidade única para fazer qualquer pergunta que você possa ter sobre estudar no exterior e receber uma resposta imediata.
Seminários ao vivo sobre tudo relacionado a estudar fora includindo cursos, planejamento de carreira, finanças, destinos de estudo e visto..
Informação completa de uma grande variedade de cursos de graduação e pós-graduação.
Universidades e Faculdades Participantes
Education in Ireland is the national brand under the authority of the Minister for Education and Skills and is responsible for the promotion of Irish Higher Education Institutions overseas.
Welcome to Study in Sweden, the official resource for Swedish higher education! Study in Sweden is part of the Swedish Institute, the national agency tasked with promoting Swedish higher education. Whether you are wondering about our 1,000 English taught degree-programmes, scholarships, our wonderful universities or what the weather is like in Sweden - we've got you covered!
Je choisis Montréal est une initiative de Montréal International, l'agence de développement de promotion économique du Grand Montréal, développée en collaboration avec le Gouvernement du Québec. Son équipe dédiée aide les étudiants internationaux dans leur projet d'études et de vie à Montréal. I choose Montréal is an initiative of Montréal International, Greater Montréal's economic development agency, developed in partnership with the Government of Québec. Its dedicated team helps students with their plans to study in Montréal and make it their home.
Berkeley Global is a branch of the University of California, Berkeley. Berkeley Global provides short term non-degree study abroad experiences for international students and professionals looking toadvance their academic and professional goals. We offer programs for students looking to gain a study abroad experience as well as certificates for professionals looking to advance their career. In addition, we also offer online certificate programs.
Our commitment to future-focused learning, high-impact research, and effective partnerships with industry and community is reflected in the design of our campus. Our cultiurally diverse campus is in the heart of Sydney's creative and digital precinct and alongside Sydney's central business district.
The only wholly postgraduate University in the UK, our world-class programmes (World Top 50), unrivalled facilities, close links with industry and governments, all combine to attract students and teaching staff from around the globe. The result is a long track record of creating leaders and innovators in our specialist areas of science, technology, engineering and management.
Exeter is a UK Top 10 university and member of the prestigious Russell Group of world-class research-intensive universities with a gold rating for teaching. Professional placements, study abroad and field trip opportunities. More than 250 clubs and societies and our South West region has stunning surrounding beaches and national parks. Scholarships are available.
What happens when you mix an arts school with a business school? You will become a new type of business graduate: one who can combine creative thinking and innovation with core management skills. We train future leaders with compassion, resilience and the ability to adapt to an increasingly complex world.

Since our establishment in 1963, the University of York (UK) has made an international impact with the highest quality academic excellence and research. Join us on a full-time degree programme (Bachelors, Masters or PhD), a part-time distance learning (online) Masters or come to York for just one or two terms as a Visiting student.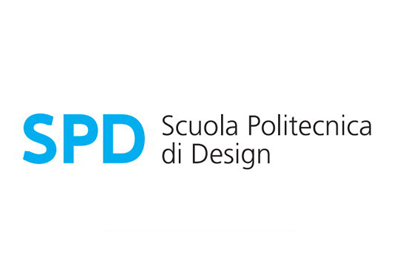 SPD is the first design school established in Italy. Founded in 1954 in Milano, the school is famous for the quality of its teaching methods and for the prestige of its faculty. Every year we train hundreds of designers and professionals coming from over 60 countries.
Carnegie Mellon University in Australia offers four internationally-ranked master degrees, a Master of Science in Information Technology and a Master of Science in Public Policy and Management and two global programs; a Master of Information Systems Management and a Master of Science in Public Policy Management.
Ranked in the top 3% of universities worldwide Highest graduate starting salaries in Australia - 3 years in a row Good Universities Guide (2018 - 2020). 30 areas of research ranked at or above world standard. 5 stars for internationalisation (QS Stars 2019). 5 stars for employability (QS Stars 2019). Current enrolments from 110 countries.
UCC is a comprehensive, research-led university and is a constiuent member of the National University of Ireland (NUI) network. Founded in 1845, it consists of four faculties, or Colleges, which offer a world-class education in medicine & health, the sciences, humanities, business and law.
KUAS is now offering the brand new, all English Faculty of Engineering programs at Bachelor, Master, and Doctor levels to meet the global demand for streetsmart engineers with its 50 years of experience.
ACU, the top #1 university in Australia for graduate employment (GOS 2020); stands for meaningful education, rewarding research, and life-changing community engagement. We offer English courses, undergraduate and postgraduate programs in our seven campus located in Australia and one in Rome, Italy.
Stand Out. Go North. Choose Norway: safe country, stable economy, beautiful nature. We are BI Norwegian Business School. #1 business school in Norway, top 1% in world with Triple Crown of international business school accreditations, and high ranked internationally. Affordable tuition ensures a high-quality business education and excellent value for your money.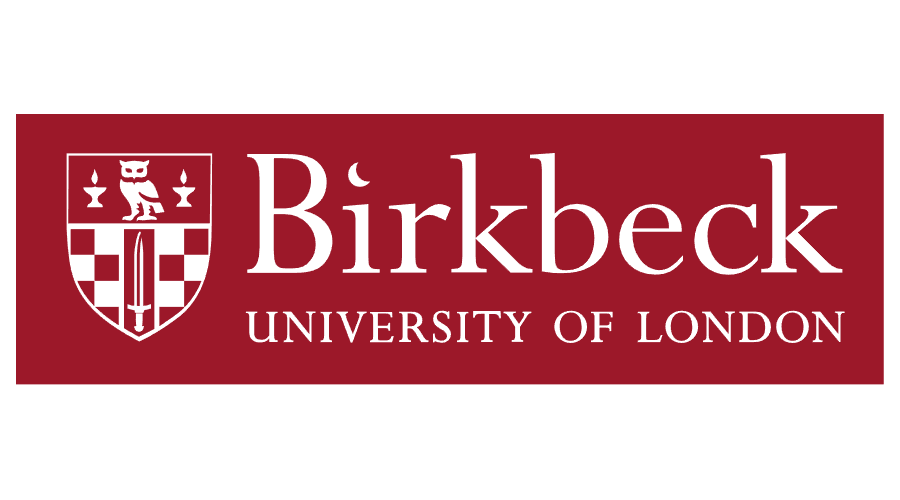 A Birkbeck, Unversity of London, é considerada uma das melhores universidades em pesquisa mundo. Localizada no charmoso bairro acadêmico Bloomsbury, bem no centro da capital, a Birkbeck é única em Londres a oferecer aulas à noite. Isso dá aos estudantes a possibilidade de estagiar, trabalhar ou aproveitar a cidade durante o dia. Saiba mais conversando conosco!
New York City is our campus and Brooklyn is our backyard! The global crossroads begin in the heart of Brooklyn, and extends all the way to your home. St. Francis College students not only get to experience the best of New York City, they also join a diverse community of leaders and faculty that champion their education and future.
Come Discover Deakin University - Melbourne - Australia in Melbourne, Australia. With Deakin, you get it all: innovative teaching, premium online learning resources, award-winning courses and world-class facilities. Our flexible study options, opportunities to study abroad and work placement programs mean you don't just study a course at Deakin – you get a great experience while getting ahead in your career.
Capilano University is a vibrant and innovative university in spectacular Vancouver. Just 20 minutes away from downtown Vancouver, Capilano's main campus is just minutes away from vast wilderness and unspoiled beaches, yet is within reach of the trendy shops and eateries of Vancouver's North Shore. Capilano U also has campuses in Sechelt and Lonsdale Quay, friendly coastal communities with phenomenal outdoor recreation, arts and cultural activities. We invite you to take a closer look.
O EducationUSA é a fonte oficial de informações sobre estudos em nível superior nos Estados Unidos.

Bristol is one of the top 10 UK universities known internationally for its standard of teaching and research programs. More than 150 students from Latin America study here today, and we would love for you to be part of our community as well.
Istituto Europeo di Design was founded in 1966 and today is the only Higher Education Institution in the creative field to have maintained a completely Italian identity over time. IED operates in the fields of training and research in the disciplines of Design, Fashion, Visual Arts, Communication and Management, Art.

Thompson Rivers University is a public university that offers an exceptional programs variety, from an ESL, Diploma, Bachelor's and Master's degrees. Hands-on learning experiences, small class size, accessible faculty and a network of services support student success. 3,000 international students from over 90 countries study at TRU's beautiful campus in Kamloops, British Columbia.
The University of Limerick (UL) is renowned for its graduate employability, dedication to the student experience, industry-relevant programmes, award-winning research, stunning campus and UL's deep commitment to community engagement. With close to 17,000 students, including 3,000 international students, UL is a young and enterprising university with a proud record of innovation in education and scholarship.
A leading STEM focused public research university located just 20 minutes from New York City.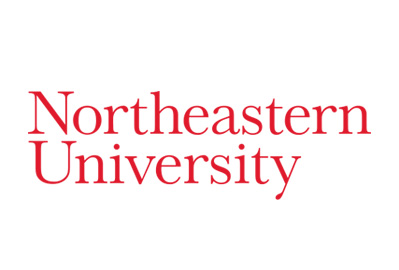 Northeastern is a global research university and the recognized leader in experience-driven lifelong learning. Established in 1898, the university offers undergraduate and graduate programs on its main campus in Boston as well as regional campuses in Seattle, San Francisco, Silicon Valley, Toronto and Vancouver.
Technological University Dublin (TU Dublin) is Ireland's first Technological University; where the arts, business, sciences, engineering and technology converge. With 28,500 students from 138 different countries and 3,500 staff across three campuses in Irelands capital, Dublin. A new city campus is being developed on a spectacular 73-acre site in central Dublin. This is the largest higher education development project in Europe.
Full Sail University in Orlando, FL has built a reputation as one of the premier art, music, and film schools in the world. Whether you're passionate about music, live concerts, video games, art and design, animation, filmmaking, web development or the business behind entertainment, an education atFull Sail University can help you begin your journey.
York St John is located in the city of York in Northern England - ranked the best place to live in the UK 2018, and only 2 hours from London. York is a beautiful medieval city with unique shops, independent bars and restaurants as well as being closely located to the coast and a national park. With a small cohort the University can offer a more personal experience and friendly feel on campus, as well as investing in student's futures leading to 97% of students being employed or in further study within 6 months of graduating.

We advise on entry to free German Public University, learning the German language and your permanent residency options when you graduate from a German University. We help 300+ students enter Germn University every year.
SCAD - Savannah College of Art and Design is the most comprehensive art and design university in the world, offering more than 100 degree programs (with 40 majors and over 75 minors) and specializations. The diverse student body is motivated by a faculty of professors with extraordinary academic credentials and valuable professional experience. SCAD's innovative and ever growing curriculum is enhanced by advanced-professional technology, equipment and learning resources. SCAD is one university — offering degrees in Atlanta and Savannah, Georgia, and online via eLearning, with additional study abroad opportunities in Lacoste, France. Each SCAD location provides a new experience, and students can choose to study in any location, at any quarter during their education.
Founded in 1942, Felician University is one of the few Franciscan universities in the country, and the only one in New Jersey. Located just 10km away from NYC, students can study in a suburban environment and explore a world class city. Felician is home to approximately 2,300 undergraduate, graduate and adult studies students.
EYES ON THE PRIZE? FHDA transfers more students to UC's than any other school, + to top universities within and outside of the US. On beautiful and SAFE campuses in Silicon Valley, low cost and no SAT required. First 2 years of university with us, transfer into the third year elsewhere. Lots of clubs, sports and other social opportunities.
NABA is an education Academy focusing on fashion, arts and design: it is the largest and most innovative international private University in Italy; recognized by the Italian Ministry of Education (MIUR). Offers 3 years bachellors, 2 years Master and 1 year Academic Master programs focus on: design, fashion design, graphic design, multimedia, visual arts, set design, new technologies and paiting.
Grenoble Ecole de Management (GEM) is one of the leading business schools with an innovative and dynamic learning model. Our own teaching methodology/learning model trains students to be inspiring, innovative, socially interactive leaders and entrepreneurs. Our four founding pillars allow our students to have a hands-on approach and to acquire experience before entering the workforce.
Limerick Institute of Technology, twice named 'Sunday Times University Guide' Institute of the Year, is home to over 6,500 students across five vibrant campuses in Limerick city, Thurles, Clonmel, and Ennis. LIT graduates are highly employable, not only do they graduate from LIT with a degree relevant to their field of study but thanks to the institute's practical approach to learning, they also possess the necessary skills and experience that employers look for.
INRS is a graduate and post-graduate research and training university. One of Canada's leading research universities in terms of grants per professor, INRS is a community of over 150 professors and 800 students and postdoctoral fellows collaborating at 4 university research centres. Its basic research is essential to the advancement of science in Quebec and around the world, and its research teams play a key role in the development of concrete solutions to the problems faced by our society. https://inrs.ca/
Established in Kolding for many years, IBA International Business Academy has grown into an internationally recognised centre of excellence for degree programmes in management, marketing, informatics, and design. IBA delivers English-taught degrees from Denmark and from UK universities; on-campus and by e-learning. Our students come from Denmark and all over the world, creating an interesting, attractive, and international study environment.
Independent College Dublin is a college in Dublin, Ireland which offers courses at certificate, diploma, degree, and postgraduate levels, along with professional development courses. Independent College Dublin's primary goal is to bring our students through learning programmes that are relevant, stay with you forever, are the foundations of your future success and result in qualifications that are highly respected in your chosen field. Upon completion, your undergraduate, postgraduate or professional award in the various disciplines will be recognised wherever you go, both in Ireland and overseas.
IE University, founded in 1973 in Madrid, Spain is a forward looking global academic institution. We fulfill our purpose of fostering positive change through education research and innovation. Our students come from all over the world and diversity is at the core of our institution. IE University was founded by entrepreneurs with a vision to disrupt traditional models of education and equip students with the skills they need for the future.
Irvine Valley College (IVC) is ranked #1 in California for university transfer to the University of California (UC)! With over 84 majors in the Arts and Sciences, extensive support services and modern facilities, IVC is the idea location to start your American education. Our beautiful location in Irvine, CA offers safety, a comfortable living environment and access to famous California attractions.
Free accommodation scholarships for Latin American Undergraduate Students. Study in Europe.
Mary Immaculate College (MIC) is Ireland's leading College of Education and Liberal Arts and home to a growing and diverse community of just under 5,000 students from all over the world. MIC offers an affordable, internationally recognised and high quality education in undergraduate and postgraduate programmes. Contact us today-say hello to Ireland, hello to MIC, hello to your future!
Polytechnique Montréal is one of Canada's largest engineering schools. It's annual research budget of $100 million, it's 60 research units and it's team of 274 internationally recognized professors allow Polytechnique to pursue some of the most intense research activities in the country. We are proud to have one of the highest proportions of female students – 28% – among Canadian engineering schools.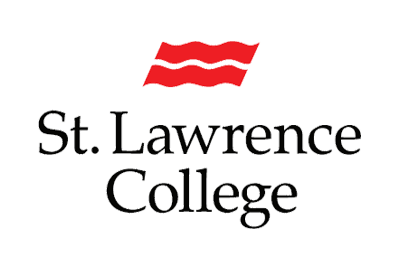 St.Lawrence College was founded in 1967 and since then, has been recognized as one of the best Colleges in Ontario. Join our welcoming, supportive college community. SLC has three campuses in Kingston, Brockville and Cornwall, in the heart of 1000 Islands, along the beautiful St.Lawrence River. Located just a few hours away from major cities like Toronto, Ottawa and Montreal, SLC is ideal for immersing yourself in Canadian culture and exploring much of what Ontatrio has to offer. We offer over 80 courses for international students who can work while studying in any of our academic courses. All of our courses are eligible for applying for PGWP.
Previous
Next
O que irei encontrar no evento?